As it became known a few days ago, the Irini Papadopoulou and Alexandros Paschalakis they decided to go their separate ways after four years of dating.
In the first days of the intense rumours, neither of them had come out to publicly position themselves, however, Irini Papadopoulou, a few days later, decided with a long post on her Instagram Stories to reveal that she broke up with her partner and a well-known football player.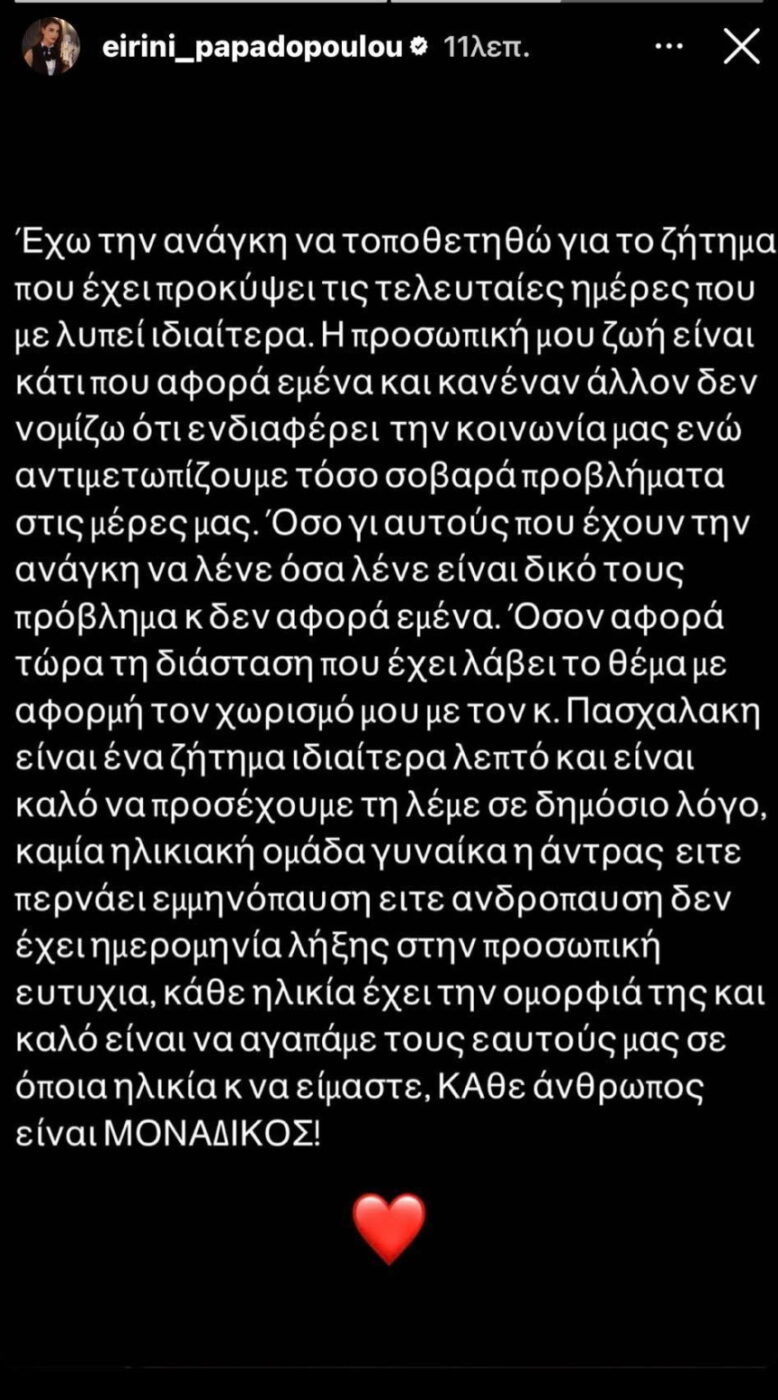 "I am in a phase of change. I have no other choice. Life always brings you like this, it slaps you and says, "what don't you understand". I'm generally in an all or nothing phase. What I currently do not forgive is infidelity. I have been cheated. I have a strong instinct" said Irini Papadopoulou in a recent interview, after her separation from Alexandros Paschalakis.
On the evening of Tuesday 25/1, Irini Papadopoulou held her first public appearance since confirming her split and was at the Broadway theater to attend the show's official premiere "The Crazy Cage".
The well-known singer, after the end of the show, posed for the camera together with her friend, Pigi Devetzis.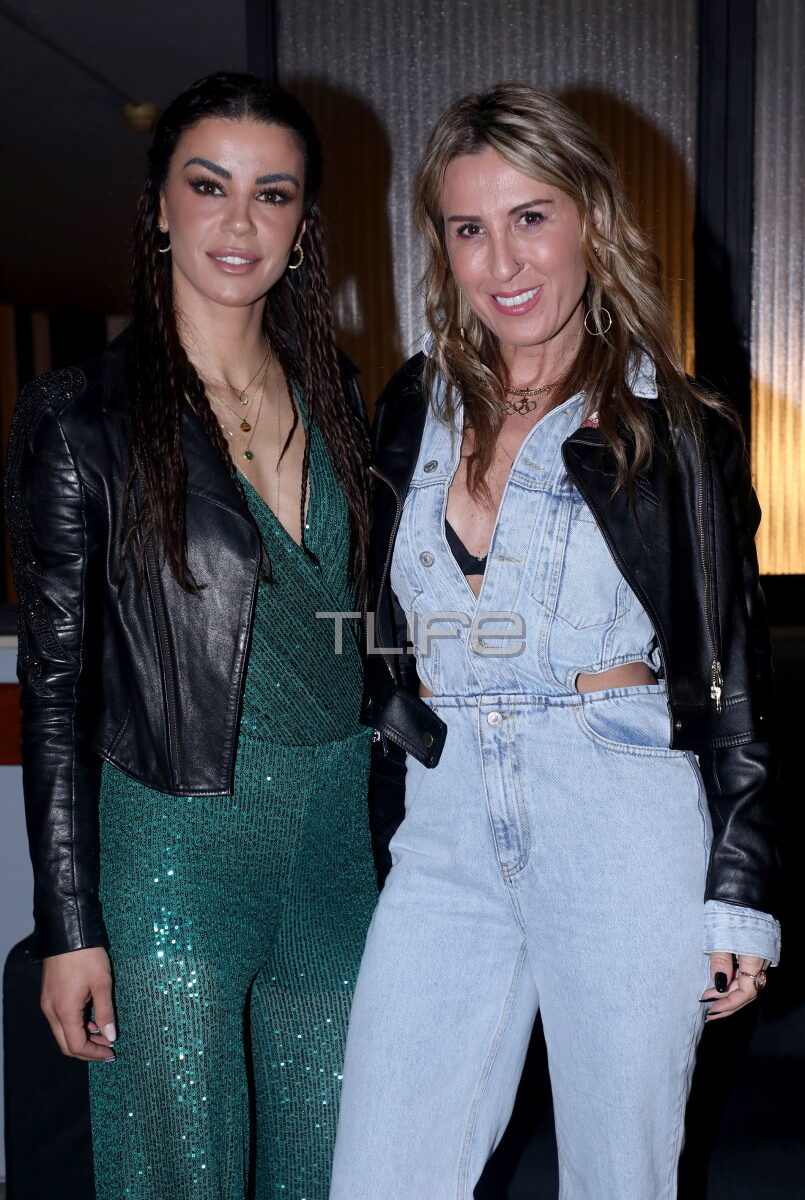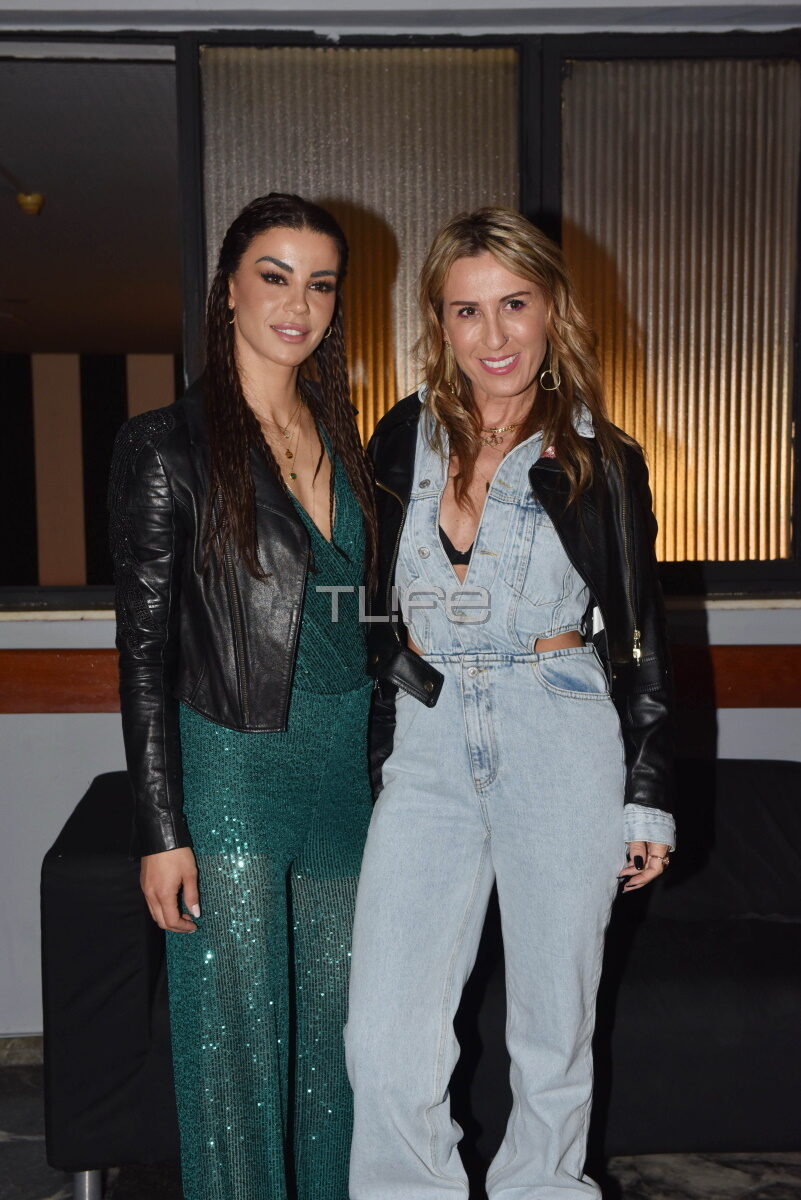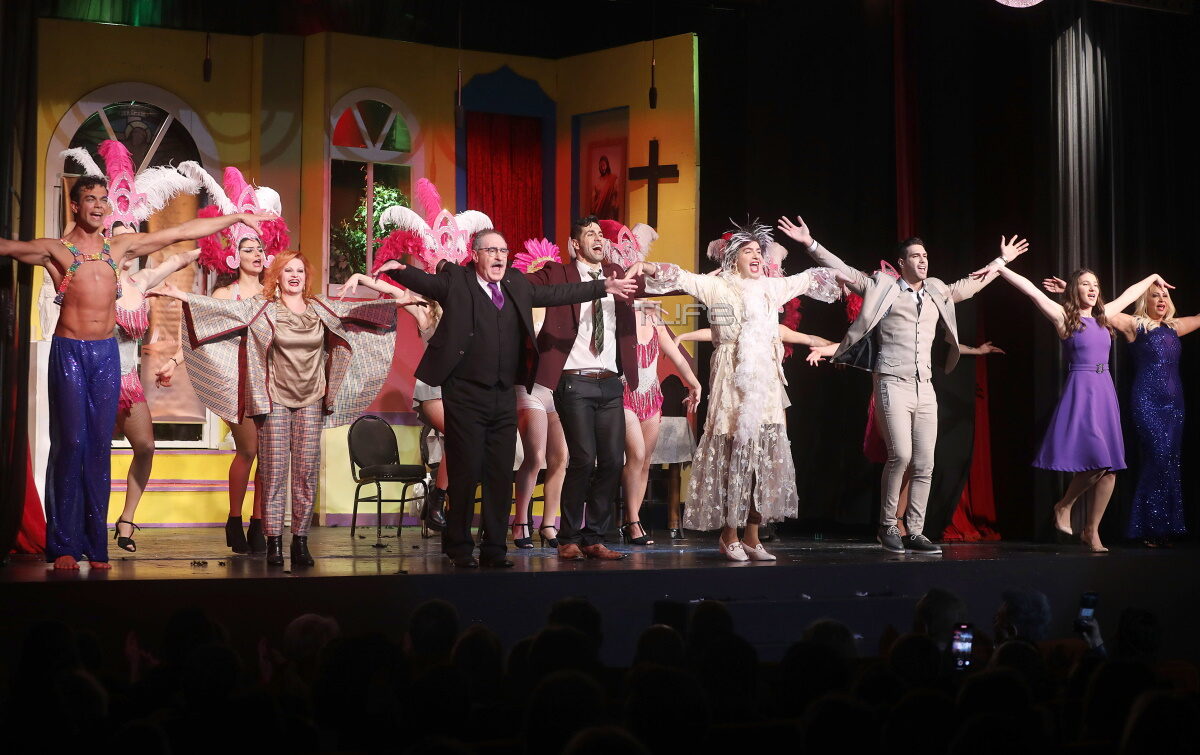 Photos: Petros Hontos – NDP