THE Nicholashis middle son former King Constantine and Anna Maria, he has a talent for photography, which you can tell immediately by taking a look at his personal instagram account.
In the past, Nikolaos had responded to those who characterized him as "unprofessional" while holding positions as a business consultant.
He had stated that he has been involved a lot with charities and organizations. He participates in actions and has been living permanently for 10 years in Greece, together with his wife, while he has presented his photo paintings in several exhibitions in Greece.
In 2019, Nikolas presented in Athens the photography exhibition: "Aegean-Dessert: Desert as sea" which was also presented in Denmark.
The color photographs in the exhibition were presented printed on aluminum, while as a whole the images show the Aegean Sea on the one hand and the desert in the Emirate on the other.
See the photo paintings by Nikolaos in the following gallery:
The exhibition was attended by the former King Constantine with Anna Maria, his wife Tatiana Blatnik and his sister Theodora.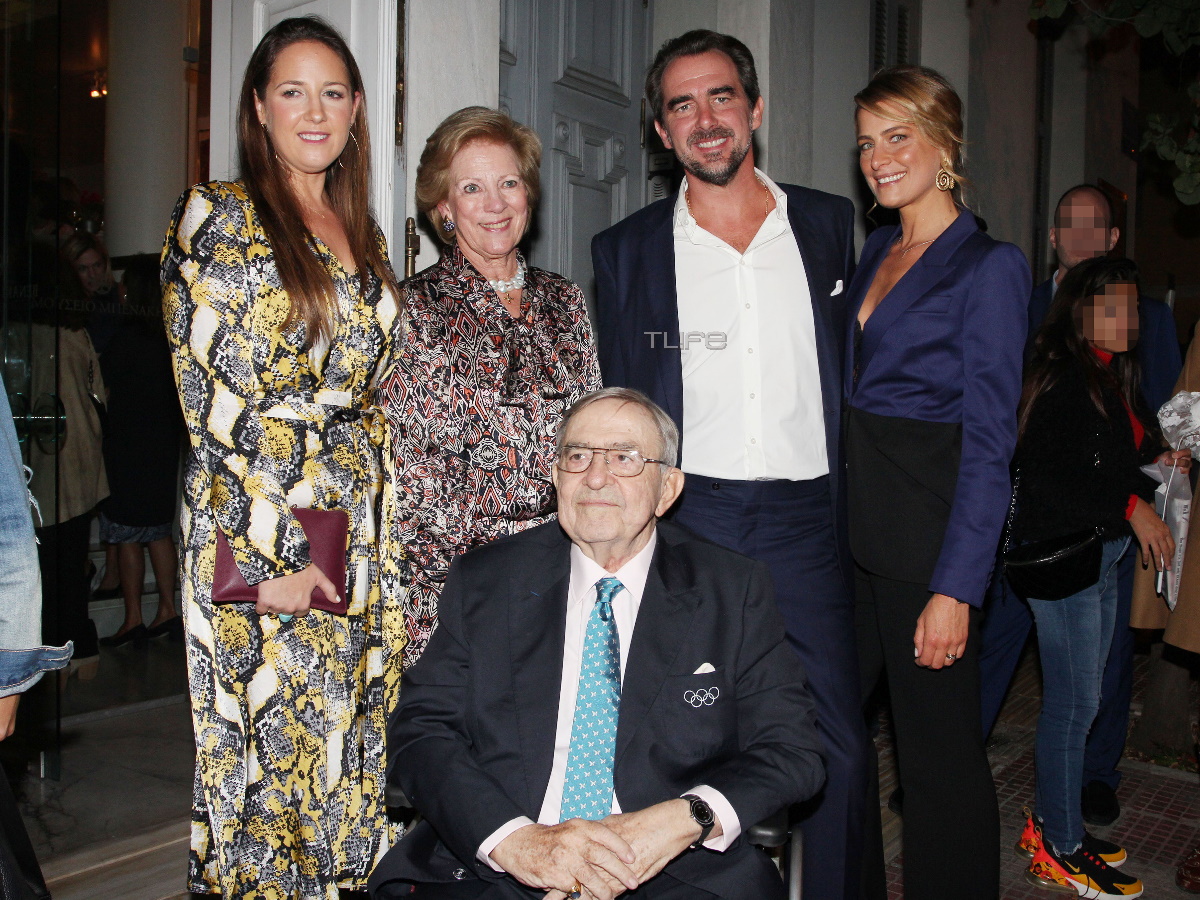 In addition to being inspired by landscapes and the beauty of nature, Nikolaos has photographed his wife several times, later publishing the photos on his Instagram account.
Nikolaos had presented the photo exhibition entitled "Celestial Choreography" at Rundetarn in Copenhagen.
As a photographer, Nikolaos had stated that he is inspired by nature and light. The exhibits are photographed in Greece, which he wants to show from a different side than the traditional blue and white colors of the archipelago.
"Thank you @theroundtower for creating a home for 'Heavenly Choreography'… and to the 30,000 visitors who came.. I am grateful and humbled. A wonderful month", wrote Nikolaos at the end of the photo exhibition, thanking the thousands of visitors.
This was followed by the photography exhibition in Istanbul:
In an earlier television interview, Nikolaos had confessed that his wife Tatiana Blatnik played an active role in bringing out his talent in photography…
"My wife understood me, whenever I got the chance I picked up a camera and took pictures. When we arrived in Greece and they realized the beautiful light that this country has, I entered "with my face" – if I may use the expression – in the photo", Nikolaos had stated, since the blue color is dominant in the photo paintings.